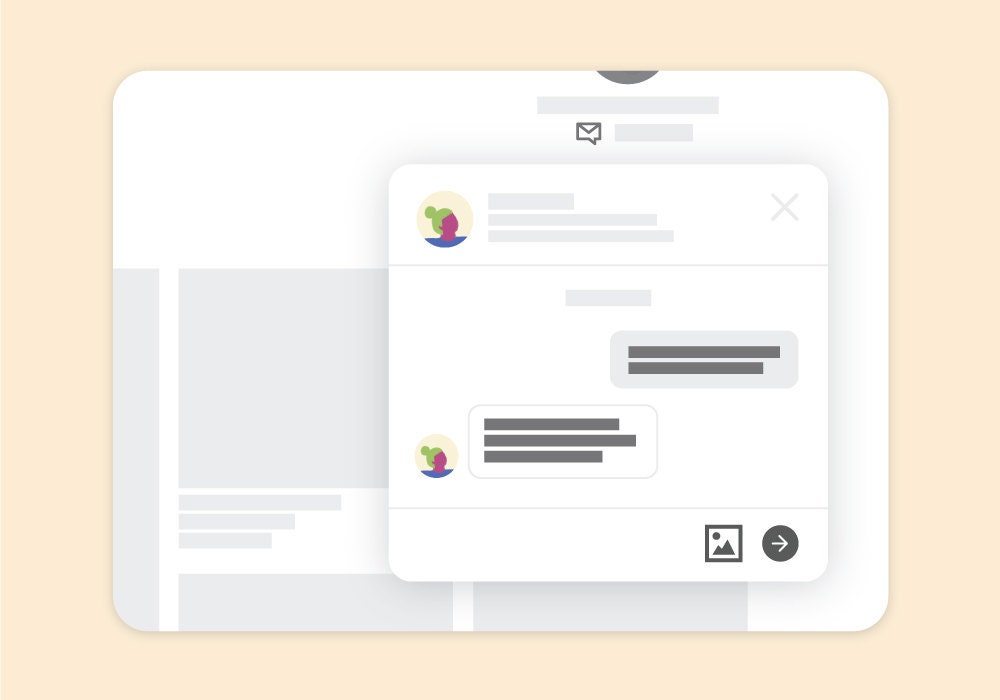 When it comes to building trust with buyers, a personal touch can have a big impact. Whether it's a handwritten note enclosed with an order, or it's a professional, personalised, and prompt reply to a question, these interactions can help create a positive experience for shoppers and influence their decision to write a positive review and come back to purchase again.
When buyers are considering a purchase, they tend to make that decision quickly. In our research, we found that most buyers on Etsy make their purchase decision within 24 hours of sending a message to a seller. When they received a prompt response, buyers were more likely to complete a purchase. In fact, conversion rates were highest when buyers received replies from sellers within two hours.
To help make it easier to respond to buyers, today we're introducing Messages. It's got a new look that's easier to navigate and easier to read - and new tools designed to help you quickly compose personalised responses that could lead to more sales and more loyal customers for you.
Saved Replies
With saved replies (formerly known as snippets), you'll be able to respond quickly to common questions from buyers with pre-written answers that you can personalise for each customer. Not only can this save you time, but it can also reduce your response time, which could result in more sales for you.
In your Messages inbox, click Saved replies to create or edit a pre-written response. To help get you started, we've already composed a few saved replies for you on some of the most common categories of questions that buyers ask sellers. You may edit or personalise these templates to suit your shop's needs. You can create and store up to 250 saved replies and create up to 50 categories to organise them.
Then, when you're composing a message to a buyer, you can click on the Saved replies button to add the pre-written text to your message that you can personalise before sending. For added convenience, the tool will soon be able to automatically suggest some of your most frequently used saved replies, so you can add to them your message with a simple click.
Coupons
Many sellers use coupons to encourage repeat business. That's why we've made it easier for you to include a coupon in your buyer responses with just one click. While composing a message, simply click Coupons below the message to select one of your active coupons and add it to your reply.