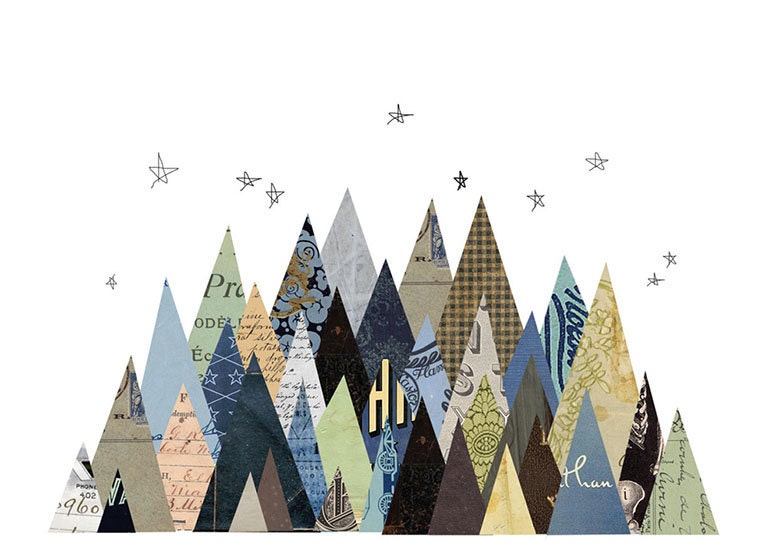 For many Etsy shop owners, Christmas can bring excitement, increased traffic, more orders — and stress. Last year's Christmas season truly tested Cara Herchenrother of Print Stitch & Paste, a Smithsburg, Maryland-based stationery shop. She opened her Etsy shop in 2013, during the summer after her junior year of college. She enjoyed bookmaking so much that she delayed her last semester of school to focus on her shop full-time. This past Christmas season was the first time she'd attempted to manage school and her business simultaneously, and her graduation was set to collide with her shop's busiest week of the year. "There were times when I felt completely swamped and lost with what to do next," she recalls. But the goals she had set for her business helped keep her centred. "When my brain felt fried and sleep-deprived, my goals helped direct my efforts and prioritise what needed to be done and when," she says.
Creating clear goals for yourself can help give you motivation and focus, setting you up for success when you might otherwise feel overwhelmed. Use these tips to set goals that will help strengthen your business through the Christmas time and beyond.
Learn From Past Performance
When setting your goals for Christmas season, it helps to look back at past Christmas shop performance. (If you're new seller, you can reflect on the time since you've opened your shop.) When Aimee Evans Hickman opened her Baltimore, Maryland-based Etsy shop Adobe House Vintage in 2011 as a way to share her love of vintage Southwestern jewellery, she had no idea it would become a serious income source. But it did, growing consistently by 30 percent each year until 2013. Before the 2014 Christmas season, Aimee looked closely at her Shop Stats and could see that her sales were clearly tied to how much inventory she offered in her shop. "In order to meet my Christmas goal, I determined that doubling my inventory was crucial," says Aimee. Armed with that knowledge, Aimee was able to set an educated, actionable goal (of selling at least 30 percent more than the year before) — and then exceed it.
Looking back at last Christmas season (or as far back as you can) can help you set manageable goals for this year. To make informed predictions about the season ahead, read How to Forecast Christmas Sales.
Set One Goal You Can Control
Setting sales goals like Aimee did can help give you motivation. But since these numbers may not be completely in your control, it can be inspiring to set at least one goal you can meet on your own, such as listing a certain number of items, or developing a seasonal social media campaign. Cara of Print Stitch & Paste began last year's Christmas season with several sales-driven goals, but realised they weren't as helpful as goals she could individually complete. She began focusing on milestones she could accomplish herself, such as designing 20 new Christmas greeting cards and developing a new stationery set option. "I can't control who buys what, so I started fresh with goals that I knew I could reach if I put the work in," says Cara. Setting goals around creative projects and customer service helped Cara meet the sales goals she'd originally set and influenced her larger approach to her shop. "If a goal isn't something that I can sit down and work out the next step to achieve," she says, "then it goes into the 'hope' category."
Prioritise Your Goals
For Cara, ranking her goals has proved just as important as setting them. This year, she is keeping a journal for everything she wants to accomplish, and using it to note how important each goal is to her. "Goals that I'd be a little crushed not to reach or that directly influence a big dream of mine are prioritised," she says. "Everything else goes into an 'if there's time' list that I look through when I have a free afternoon."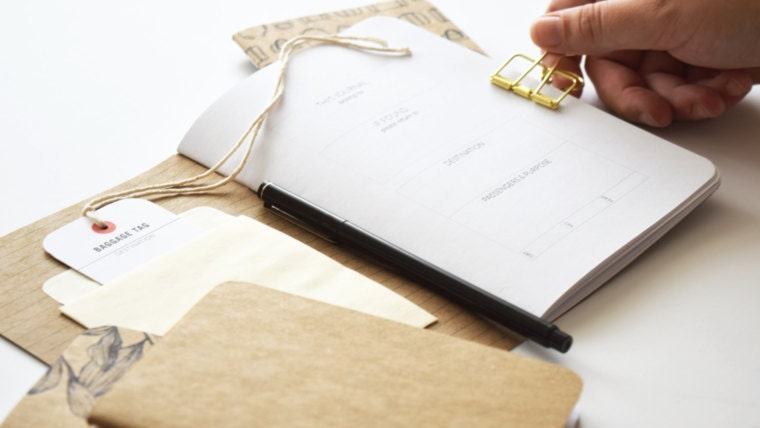 Break It Down
Consider whether your goal is something you can easily track. A specific goal, such as listing 10 new items before November, is measurable, whereas a vague goal like being a better businessperson, is not. If you're starting with a broad goal, analyse what it would take to get there and break it down into small manageable steps. By dividing up your goal, piece by piece, you can map out tangible actions and create opportunities to reach many small milestones along the way. Placing a physical reminder of your goal, such as an inspiring image, at your workstation can help you stay on task.
Be Prepared for Reaching Your Goal
It's one thing to set a goal; it's another to reach it. Plan what you will do if and when you reach your goal. Janne Perry opened her antique jewellery shop ClosetGothic in 2009 in Tauranga, New Zealand, and saw a consistent number of sales her first two Christmas seasons. But in the third year, sales increased considerably, and Janne was caught off guard. "My shop was down to half the normal inventory, and I was ill-prepared," she recalls. "I was exhausted and the family celebrations were a blur."
After the sales from that stressful Christmas season eventually slowed down in late January, Janne examined what had happened, vowing to be more prepared the following year. She suggests shop owners anticipate the number of sales they can expect, as well as how much packaging or gift wrapping materials they'll need, in order to save themselves from in-the-moment stress. The same goes for preparing your customers. "I post my international dispatch cut-off times in my shop by mid November everywhere I can", says Janne. "And then I check them and adapt the message as the weeks pass." Preparation can also extend beyond your Etsy shop. Janne now makes a point to get her personal Christmas shopping done early and plans her family Christmas dinner well in advance. "I also have weekly meal plans worked out for December and some emergency meals in the freezer," she says. "Sounds over the top but when things get a little overwhelming that pre-planning is a lifesaver!"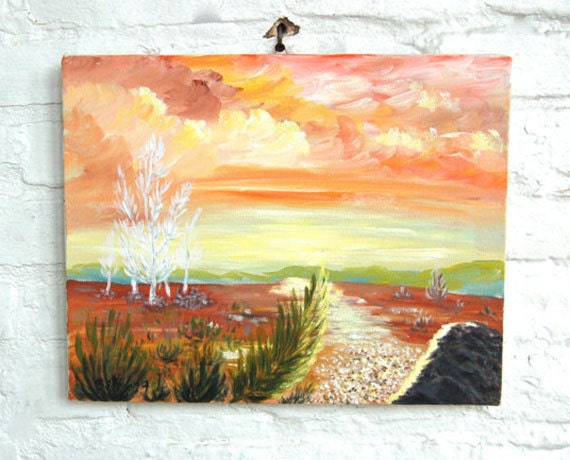 Make Time to Celebrate
Track your progress and share your successes with your social networks or your Etsy Team. Acknowledge and rejoice in meeting your goals and all the mini steps in between. And take good care of yourself. For Janne, this means maintaining a sense of normality. "It's summer at Christmas in New Zealand, so I relax on the deck for breaks in the fresh air with a cup of chamomile tea," she says. Even if you don't reach your final goal, your shop will likely be stronger because of your planning. Creating a plan and seeing it through is an accomplishment worth celebrating. "I always have a cold bottle of New Zealand cuvée ready for that celebratory glass on Christmas," says Janne.
What's your Christmas goal? Share it in the comments below.