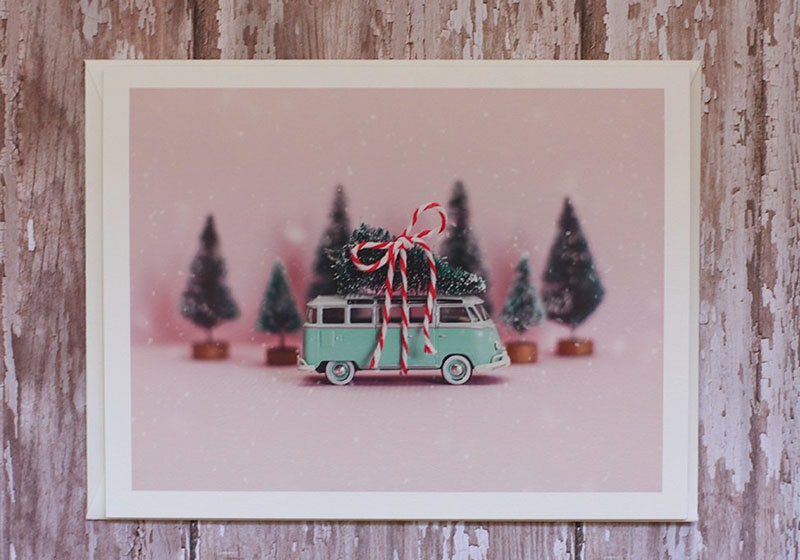 Whether it's a favourite food, a beloved childhood memory or a new tradition, celebrating Christmas means something different to everyone. We asked Etsy sellers around the world to share their favourite Christmas rituals in a recent Forums thread, and were blown away by the variety of responses we received. Read on to learn more about the unique ways the Etsy community celebrates the end-of-year festivities, from Diwali to Christmas, and well into the new year.
Reflecting on Cherished Memories
There's nothing quite like a Christmas memory to bring on the nostalgia — whether it's of being stuffed into a red velvet dress for a Christmas Eve dinner or staying up all night with siblings waiting for Santa's reindeer to come and nibble on the carrots you ever-so-thoughtfully provided. For Zena Ladd, owner of The Spare Bedroom, a textile sculpture shop in Chichester, England, a book is at the heart of her Christmas tradition. She found The Tall Book of Christmas as a child at a local Christmas bazaar and read it every Christmas until it was lost in the early '80s when she moved away from home. 'A few years ago I decided to see if I could find another one', says Zena, 'low and behold I found a copy on Etsy! Now every Christmas Eve I get out my book and relive the lovely childhood memory.'
After her father passed away last October, Deborah Gordon, owner of Boyton Beach, Florida-based ceramics shop dgordon, commissioned a custom doll from the Etsy shop Linnea and Me Boutique to help keep her father's memory alive. 'I sent her my dad's favorite sweater, his jeans and a picture of him, and she made me a doll that looks just like him, fringe of gray hair and all', says Deborah. Now, the 'daddy doll' sits proudly at the head of the Christmas table. 'We even slide him over extra desserts after each meal', says Deborah. 'You can almost hear my dad's voice from years past asking us, "Are you going to finish that pie?"'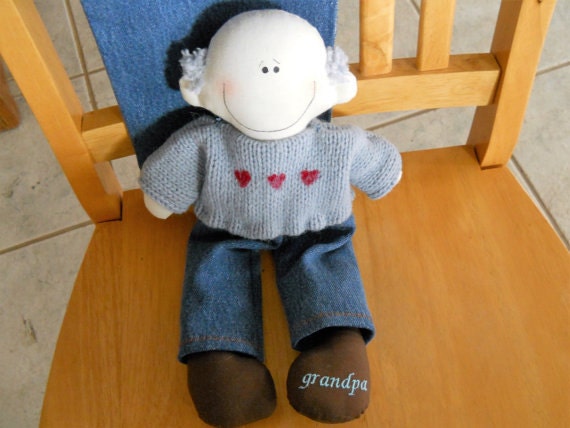 Celebrate Traditions New and Old
It's often hard to explain the exact origins of beloved — and sometimes off the wall — Christmas traditions. Burning crescent rolls is so common for Sharon Yetter, owner of Reisterstown, Maryland-based shop Stained Glass Your Way, that it has become an accidental, yet inevitable, tradition. 'I made Christmas ornaments out of the burned rolls one year,' she says, 'and I still have one that we made on the tree!' But regardless of how the rituals first took root, they often evoke rich, warm reflections on seasons past — and those yet to come.
'We started our tradition in 1988 when I overheard my siblings talk about the difficulties of Christmas shopping with their children', reflects Julie Eadie of North Dartmouth, Massachusetts-based crochet pattern and textile shop WeeBeeUniques. She and her husband started inviting all of their nieces and nephews over to make cookies for Santa, freeing time for their parents to shop. Twenty-eight years later, the tradition is still going strong. 'The children who attended the very first party still come every year', Julie says, 'and some even have children of their own!'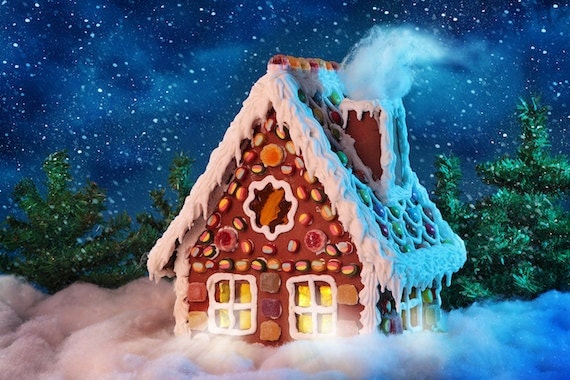 For Dozy Roberts, owner of Swansea, Wales-based jewellery shop Made by Dozy, a favourite sign of the season is seeing a local farmer dressed as Santa Claus handing out presents and collecting donations for charity — all while riding on the back of a vegetable truck with Mrs. Claus and their helpers. In southern Louisiana, Carolyn Finnell, owner of home-décor shop Art Pillow, cherishes the lighting of bonfires along the Mississippi River on Christmas Eve, a tradition stemming from the early Cajun settlers. 'Erected on the river levees, the bonfires are intended to light the way for "Papa Noël", on his journey', she explains.
Based in Kolkata, India, artisan Debanti Sen, owner of home décor and jewellery shop My Decor8 Craft, celebrates Durga Puja, the annual festival for Hindu goddess Durga, and Diwali, the festival of lights. 'We gift sweets to friends, put up decorative lights and light firecrackers with the kids', she says. For a different take on festive light, Dominique of Rio Rancho, New Mexico-based shop Wave, Dune & Sky celebrated the winter solstice last year by leaving off most of the electrical lights in her family's home for a day. 'The whole house was lit by candle light, and the only exception was the lights on the tree', says Dominique.
In Bogotá, Colombia, the days leading up to Christmas are often marked by a 'Novena de Aguinaldos', says Andrea Moreno, owner of handmade accessory shop Graciosa. 'Novenas are prayers repeated for nine days, usually asking God for a special grace or favour', Andrea explains. 'They're written in a very antique form of Spanish, so nobody really understands the meaning, but we've all known the words by heart since we were kids.' Similarly, Cynthia Limón, owner of Tampico, Mexico-based handcraft shop MercadoIknam, celebrates the season with nine days of Posadas leading up to Christmas, commemorating the biblical journey of Mary and Joseph to Bethlehem. 'During the nightly celebrations, we start by singing a song in two groups', says Cynthia. 'One group stays outside the house asking for shelter, and the others are inside the house, representing those Joseph and Mary asked for shelter along the way.'
Feast With Friends and Family
No matter how you celebrate the end-of-year festivities, there are likely favourite foods and treats that you look forward to every year. In Yatir Forest, Israel, seller Sigalit Breuer, owner of ceramic shop Tzadsheni, celebrates the eight days of Hanukkah with her mother's homemade Moroccan jelly donuts as they light the candles on the menorah.
Having grown up in the Philippines, Christine Papio of Alexandria, Virginia-based shop Splendid Cargo spends Christmas Eve feasting on an elaborate dinner of traditional Filipino dishes, including pancit, lumpia, fruit salad and pork barbecue. 'There's also a treat called bibingka that's served during the Christmas season', says Christine. 'It's made with egg, flour, cheese and butter and cooked in a clay oven or over a grill.' For Marta of Madrid, Spain-based shop Sie Designs, the celebration of New Year's Eve is marked with another food-centric tradition. 'We eat 12 grapes during the first few seconds of each year', says Marta, 'symbolizing 12 lucky months ahead'.
From family festivities to city-wide celebrations, diverse and vibrant traditions mark the season for Etsy sellers around the world. No matter how you're celebrating this year, thank you for being an integral part of Etsy's global community.
What's your favourite ritual during the Christmas season? Share your traditions in the comments.