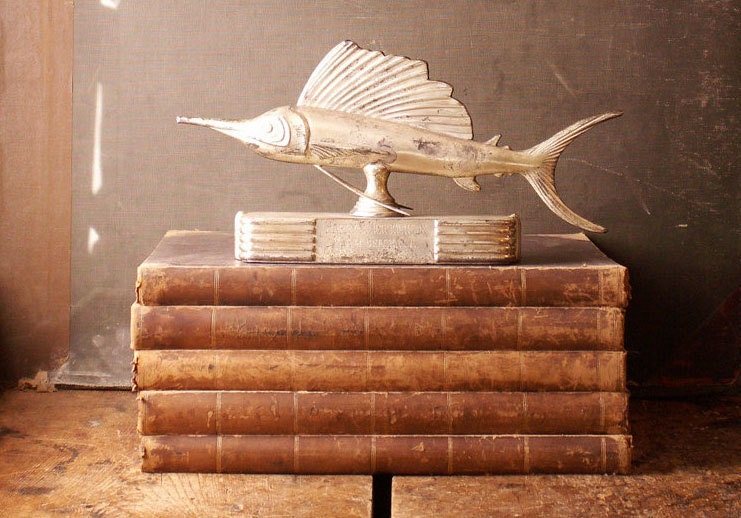 For graphic designers Brooke and Michael Coxen, putting people first is the guiding principle behind everything they do — whether they're working with customers, vendors or employees. "Their loyalty, interests and spirit are our prime responsibility," says Michael. The couple's Las Vegas stationary shop Paper and Home relies heavily on custom orders and referrals from satisfied clients.
As a business owner, nurturing strong relationships with your customers can be challenging, especially when your shop operates primarily online. But putting in the effort to connect with your clients can have a powerful impact on your positive reviews, repeat sales and overall growth from organic referrals.
1. Focus on the details.
"I pay very close attention," says Jennifer Lyons, the designer and maker behind Jennifer Helene Home, a home-decor shop based in Hamburg, New York. "Everything is double-checked for mistakes before being dispatched, and I include a business card with a handwritten note, thanking my customers by name and including a coupon code." For repeat customers, Jennifer often goes a step further with thoughtful favours, like rushing an order or including free delivery, tactics that have helped her build an exceptionally loyal customer base over the years.
For Brooke and Michael Coxen, attention to detail translates to making the customer feel special from beginning to end. "We tie each of our orders up with a ribbon and a tag that says, 'Thank you for your order. We appreciate your business,'" Brooke explains. "We want our customers to know how honoured we are by the fact that they chose to spend their hard-earned money with our business."
2. Put yourself in your customer's shoes.
Taking the time to get to know your customers and cater to their unique interests is a straightforward way to build a loyal following. "Treat your customers like friends," suggests Jennifer. "People like to make personal connections with the artists they work with. Make them feel important and valued, and they will come back to you time and again."
Understanding what information will be helpful for your buyers both before and after they make a purchase can help improve their experience as a whole. For Neda Staneviciute of Lithuania-based Soviet Era, selling vintage items requires a heightened sense of empathy. "What's clear to me about items as a vintage collector can be difficult for a novice buyer to understand," she explains. "I often prepare care or use instructions for my buyers to make things easier."
3. Learn from every new encounter.
As your business grows, you will likely experience some challenging customer interactions. "Customer service is a process," says Neda. "You improve it, perfect it, change it again. You never stop that process completely." As a result, she updates her Shop Policies annually to reflect the year's best lessons learned, including everything from adjusting return windows to clarifying the extent of the warranty offered on her vintage watches.
For Brooke and Michael of Paper and Home, every challenge faced is an opportunity to improve. "When you encounter a unique customer service situation, document what happened, including your response, so you can reference the situation if it comes up again," says Michael. He and Brooke also suggest updating your documentation if your response or solution to the problem isn't received as well as you had hoped, or if a better alternative presents itself.
4. Communicate clearly.
When it comes to capturing a sale, a timely and thoughtful response to customers' enquiries is critical. Responding to Conversations quickly is a great way to show potential shoppers that you're engaged and attentive to their needs. If you're on the go, the Sell on Etsy mobile app is one helpful way to stay in touch with customers.
Delivery can pose another communication challenge. Because Neda of Soviet Era sells internationally on a regular basis, she uses trackable delivery options when possible. She also keeps a close eye on the progress of shipments. "Every Friday, I track my dispatched packages online and let customers know about attempted deliveries", she says. "Oftentimes, they tell me they never received a note from the post at all."
When bad weather hit the United States this past winter and caused delivery delays over the course of several months, close communication helped Neda maintain positive relationships with international customers. Every week she provided customers with updates on their orders in hopes of maintaining their confidence. She even went so far as to refund an order that was extremely delayed. Happily, a week later the customer received the order and submitted payment.
5. Craft a social media presence.
Customer service expectations for your business extend to social media, so it's important to be thoughtful about the promotional channels you choose to develop. To stay in touch with their audience online, Brooke and Michael utilise a number of platforms relevant to their customer's interests. They currently maintain accounts on Twitter, Instagram, Facebook and Pinterest — all of which they check for questions and update with new content on a regular basis
If you're starting out, be careful not to overextend yourself on social media. Pick one or two social media channels that you can monitor carefully, in order to avoid leaving potential customers stranded.
6. Get organised.
Whether or not you use customer relationship management software, it's smart to recognise buyers who return to your shop over time. "When I receive an order from a repeat customer on Etsy, a green star appears next to their name on order page," says Jennifer of Jennifer Helene Home. "I can then check their order history and any messages we've exchanged to refresh my memory of our relationship. It reminds me to thank them personally for shopping with me again."
Brooke and Michael use a third-party customer management system called Capsule, which allows them to log and track important information about their customers, including anniversaries and social media handles. The couple then uses that information to send opt-in emails via MailChimp, and to tag customers on social media when the couple shares those customers' completed custom designs online. "We also send handwritten thank-you notes in the mail every time they choose to do business with us," says Brooke.
7. Own up to your mistakes.
No matter how careful you are, mistakes are a natural part of building a new business; how you handle unexpected challenges is what sets you apart. After hearing from a customer who noticed an uneven border on a portion of her card order, Brooke and Michael employed customer service tactics they fondly refer to as the three As — acknowledging the error, accepting responsibility and acting immediately. They also make a point of giving the customer options for a resolution whenever possible. "It empowers them and gives them a choice," Brooke explains.
Handling challenges well can help you build a loyal customer base, because it shows your dedication to customers' long-term satisfaction. "I am human and unfortunately sometimes I make mistakes," says Jennifer. "Just last week I embroidered the wrong date on a pillow cover." When a mistake happens, Jennifer apologises immediately and talks to her customer about the best way to fix the situation. In the case of the pillow cover, Jennifer sent a replacement with the correct date free of charge the next day. "The customer was pleased with my service and the quality of my work, and came back to shop with me this week for another gift item," says Jennifer. "People always respond very positively to kindness."