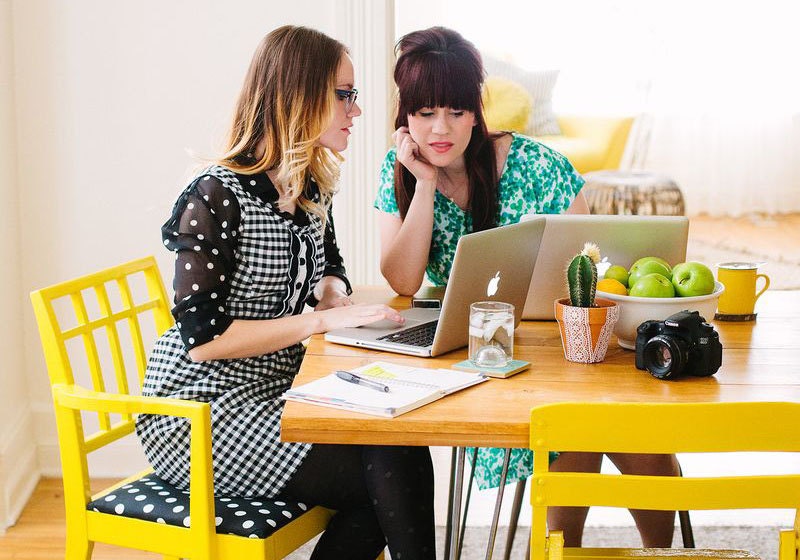 Content marketing has continued to gain popularity in recent years for a host of reasons. For starters, a blog provides another way for shoppers to engage with your shop and learn about the story behind your products and brand. Publishing a blog may also help boost your chances of getting found in search engine results.
Maybe you've tried starting a blog before and struggled to find your rhythm, or have been biding your time before putting pen to paper — or rather, fingers to keyboard — but starting a blog for your business is easier than ever. With the latest update to Pattern by Etsy, you can add a blog to your Pattern site and share original content in a space where readers can easily shop your products. (You can learn more about creating a Pattern site if you haven't already or about adding a blog to your existing Pattern site in the Seller Handbook). If you're not using Pattern, WordPress, Blogger and Tumblr all offer free blog services that will enable you to share your content with the world.
To help jumpstart your editorial endeavors, read on for tips from three talented content mavens about how to create blog content that will help you build a following.
1. Understand Your Audience
'Knowing your ideal customer inside and out will make branding, copy and content creation more effective', says Cassie Uhl, owner of Tempe, Arizona-based jewellery shop Zenned Out. Cassie started her blog as a platform to discuss topics she's passionate about that also align with her larger brand. Her content often reflects her target customer's interests: she celebrates their hobbies like meditation and divination and caters to their interests with healthy recipe posts.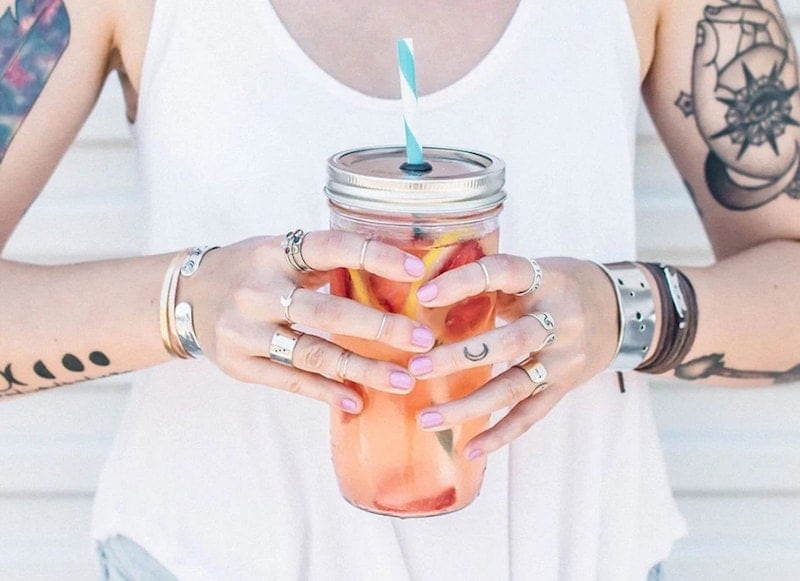 When thinking about a target audience, some bloggers use their own interests as a guide. 'I always say you don't choose your readers, your readers choose you', says Elsie Larson, who runs the lifestyle blog A Beautiful Mess with her sister Emma Chapman. Their blog now boasts nearly two million unique visitors each month. 'When you blog about what you love you'll attract like-minded followers', says Elsie. 'It will happen naturally if you keep your content focused and intentional.'
While it's up to you how strictly you define the audience for your blog, it's helpful to have a general idea of who you're writing for if your primary goal is to attract readers who'll ultimately become customers. Review How to Find Your Target Market for tips.
2. Decide on Your Direction
Brooklyn resident Brigette Muller is an expert at creating content that reflects her own interests while appealing to readers, from natural beauty DIYs to tips on creating an indoor jungle. Before joining Etsy as a social media specialist in August, Brigette was already well known for her writing on Free People's popular Bldg 25 blog and on her own site, Hummusbird.
Brigette's personal blog stemmed from a desire to express herself. 'I started out posting little snippets of my life', says Brigette. 'An image of a meal I made, a mention of a band I couldn't stop listening to, features on some of the places I'd travelled to.' As time went on, she went from posting multiple times a week to sharing less frequently, opting to create more meaningful, detailed posts. 'My biggest piece of advice is to always stay true to who you are', Brigette suggests. 'Your shop is likely a huge reflection of your personality and your content should be, too.' She recommends envisioning your brand in the context of a larger lifestyle and creating content that reflects the values and ideas of that lifestyle, even if they feel somewhat removed from your actual products. 'Over time, you'll also start to discover what kind of content your readers most relate to', says Brigette.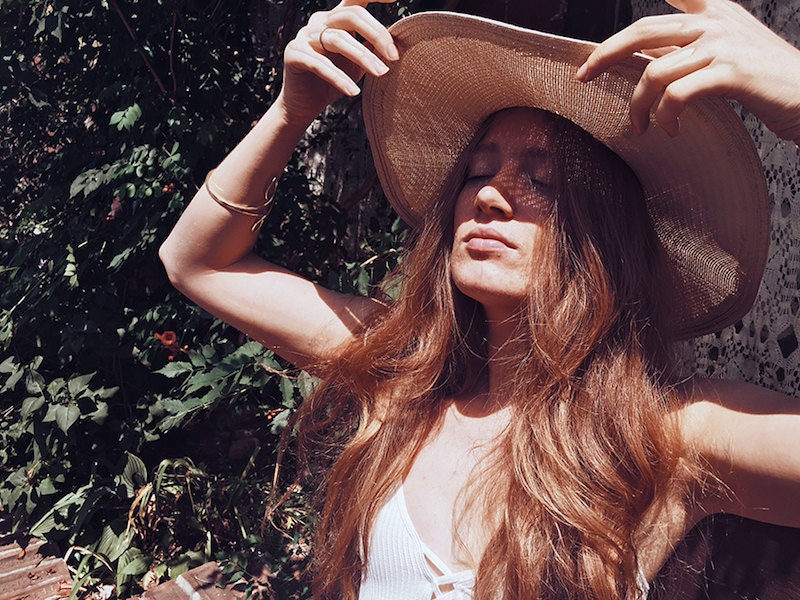 Creating articles that provide value to readers is a powerful way to attract new visitors to your blog, and ultimately, your shop. As you brainstorm the topics you want to highlight on your blog, tap into your expertise as a maker or curator. Think about what insights you're uniquely equipped to provide through DIYs, buying guides or styling inspiration. Researching what other content brands similar to yours are creating can help get your creative juices flowing.
3. Find Your Balance
'Always remember that your shop is about sales — your blog is about creating a lifestyle, offering value to readers and connecting with them on a personal level', says Brigette. 'There's a delicate way to insert promotions into posts without seeming too sales-y, and you're bound to master that through experience.'
Many content marketers plan their blog and social media content using the rule of thirds: a third of your content promotes your products and shop announcements, a third highlights stories and ideas from complementary shops or brands, and a third of content shared is value-adding, like DIYs, recipes or city guides. While behind-the-scenes posts about your workspace or process are appealing to established customers, shareable content with an even broader appeal, such as DIYs, can help you attract and retain a larger network of readers.
Adding links to additional articles and shop listings throughout your posts is another valuable way to boost engagement. These links encourage readers to stay on your site by connecting them with relevant content. Plus, they may also boost your site's ranking in search results on sites like Google. Learn more by reading 5 Strategies for Boosting Your Shop's SEO.
4. Create Your Content Calendar
Creating a content calendar will help you find the rhythm that works for you. 'Consistency requires planning', says Cassie. 'Decide on a weekly, bi-weekly, or monthly schedule, and plug your tentative post dates into a calendar.' Knowing what you've got coming up will make planning your research and photos much easier, she explains.
Another popular approach to blogging is to create a series of recurring posts, giving readers a sense of what to expect and encouraging them to come back to your blog each week. 'For example, every Monday you might share tips about your area of expertise, and every Friday you might share a DIY', suggests Brigette. 'Readers will learn to expect this content from you, and they'll come back for it again and again.'
Most importantly, don't let your editorial schedule become a source of undue stress. 'If you're having a busy week, don't sweat it', Brigette says. 'The DIY you were planning to post today can wait until next week.' For more inspiration on creating a calendar for your content, check out this roundup of free editorial calendar templates, and the colourful Blog Post Planning Board Elsie and her sister use for A Beautiful Mess.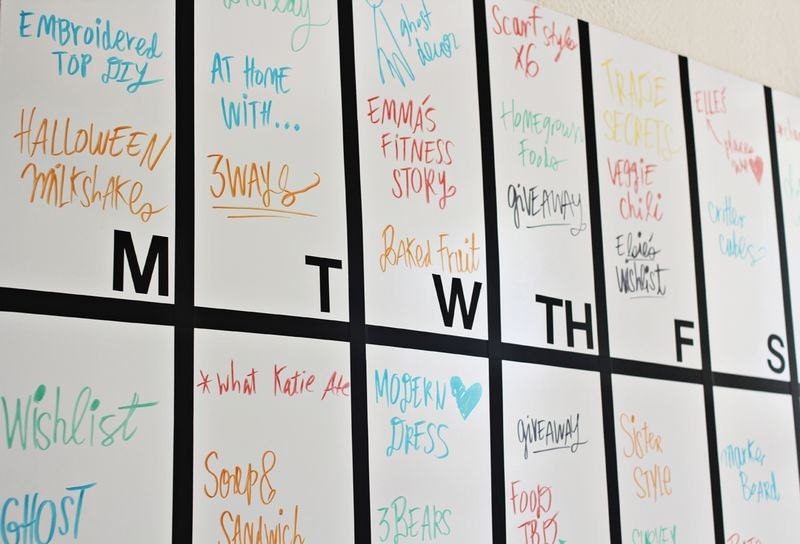 5. Promote Your Posts
'Social media is a great way to get eyes on your content', says Brigette. She recommends growing your brand's following by utilising relevant hashtags when sharing on Instagram, Facebook or Twitter and partnering with like-minded sellers for cross promotion or joint giveaways, in order to reach a larger audience. If you use Pattern, the blog posts you create will include buttons to Tweet or share on Facebook, which you can use to generate buzz.
'Make it as easy as possible for your audience to get from your social platform to your blog', Brigette recommends. On Instagram, this might mean keeping a blog link in your Bio section and reminding followers where to find it when sharing new editorial content. When posting on Facebook, sharing a direct link to new articles makes it easy for followers to connect with your content. As you begin to post more regularly, you might also consider developing a recurring newsletter to highlight new content in addition to shop updates. Read How to Grow Your Business With Newsletters to learn more.
6. Measure Your Success
'We like to track three things', says Elsie, 'Social shares, page views and comments.' She makes a point of monitoring activity closely when she publishes a new blog post, in order to interact with readers, answering questions within the post and via social media. 'Comments show your site is alive and active', she explains. 'They show you're making genuine connections, not just collecting clicks.'
If you are using Pattern to host your blog, page views for articles will appear in your Shop Stats. For other blogging platforms (including Pattern), Google Analytics offers a myriad of insights, including traffic sources, unique visitors and the average number of posts a reader is viewing in any given visit. Their free Analytics Academy makes it easy to get started, so you'll know where to look for various metrics. To get a better sense of audience growth and popular topics for content, you could try creating a spreadsheet to track individual post performance over a set period of time (for instance, 30 days).
'Remember, becoming good at anything takes time', says Elsie. 'Keep going, be consistent and write the blog you want to read.' You can get more blogging secrets from the sisters of A Beautiful Mess in their e-course, Blog Life.
Have you created a blog? What are your tips for creating great content? Please share in the comments.